Howto - Convert dynamic disk to basic without losing information
Yesterday, I read a question in some forum like this: "HI, I am using Windows 7, but my basic disk had been converted into dynamic disk, but when I tried to accomplish that there was a great numbers of problems, so who can help me do that in details? Thank you!" In fact, I had seen these problems many times in a variety of forums. So, that's to say, these problems seem causing a lot of troubles for us. How can we convert dynamic disk back to basic disk?
Therefore, in the following article, I will do my utmost to describe my ways to solve this problem clearly and understandably according to my experiences.
In order to make everyone who had encountered these problems understand my words, I have to explain some extra knowledge about dynamic and basic disk.
At first, what is basic disk and dynamic disk?
Basic disk and dynamic disk are two configuration types of basic hard disk in Windows Systems.
Basic disk uses the Partition Table to manage its partitions. These partitions are divided into primary partition and extended partition. And the extended partitions also contain some logical partitions. Actually, in Windows, the basic disk can allow four primary partitions or three primary partitions, one extended partition. However, these partitions on basic disks can not be shared with other partitions. Namely, every partition is like an island that is isolated with the others.
Dynamic disk is often converted from the basic disk .So it has some functions or characters that the basic disk has not. For example, the partitions in the dynamic disk can be shared as the user wish.
However, that is not to say, we could use the dynamic disk to replace basic disk forever. On the contrary, we should realize that the dynamic disk also has some disadvantages. So that is the key reason why there are numerous persons who want to convert the dynamic disk to basic dynamic.
Nevertheless, what are these disadvantages?
Once you had converted the basic disk into dynamic disk, the dynamic disk cannot be converted into basic disk alone, for it needs the help of the other tools.
Even though the dynamic disk has many better characters, it also will cause failing starting the multiple systems sometimes.
Windows 98/XP home and Dos bootable disc are not supported the dynamic disk. Because dynamic storage can be applied in the Windows XP Professional, 2000 and Server 2003.So this feature can be a great problem for the one that uses windows 98/XP home and Dos bootable disc.
Therefore, after knowing the knowledge mentioned above, we have had a deeper understanding of these problems? So how could we solve these problems, or how many ways could help us overcome these difficulties? As I have learned, there could at least be two kinds of manners to settle these problems.
Firstly, the first way could consist of two situations according to whether you have backed up your files. But fortunately, no matter whether you have a back up or not, the front parts or steps are the same.
So , if you have not so much faith in this way , you could choose to make a back up of all your important files .and then follow the below steps:
You should find the "run" and choose the "diskmgmt.msc" to input the box in the "start" of the Windows desktop ,and press "OK" to come to Windows Disk Management: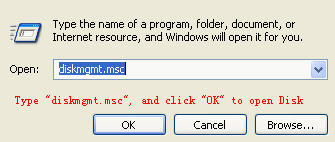 Because the system only can process the dynamic disk having one partition, you should respectively delete all the other volumes on it. For instance, we should delete the volume (I :), volume (F :), volume (C :) in above picture.
After that deleting, you should Click the right button of the mouse on the title of the disk in the left part , and choose "Convert to Basic Disk" like this:


4. At this moment, your dynamic disk has been converted into basic disk. And the last thing you should to do is copy back your data from the back up.
And then, if you don't want to back up your data, you also could do the same steps to the step 3, the 4 steps that you need to download recovery software to get all these data back.
Secondly, if you do not prefer to these complex steps, you could also download disk converter software to help you. So, in the last part, I would introduce you two programs to convert it: Dynamic Disk Converter and EaseUS Partition Master.
The Dynamic Disk Converter;
1. You should lunch the Dynamic Disk Converter and come to the "Welcome" interface and click "Next".
2. And then, you should select the dynamic disk that you want to convert and then press "Next":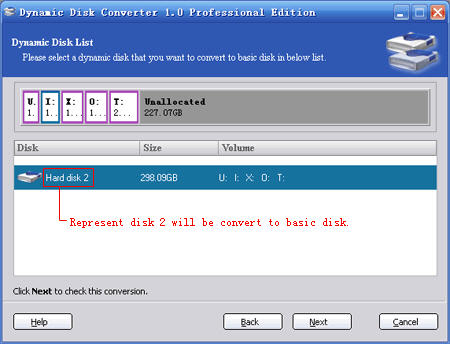 3. The software will pop-up a window to verify your information and then click "Proceed"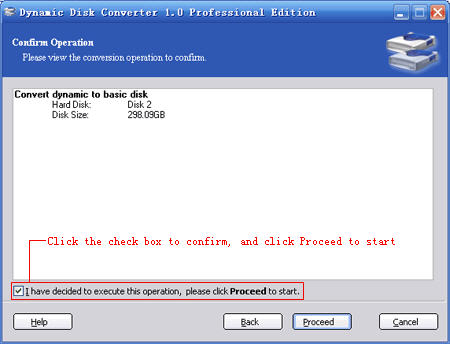 4. After accomplishing the previous steps, you must restart your computer if you want your conversion to take effect as soon as possible.
The EaseUS Partition Master:
1. You also need lunch the software, and come to the following output part which shows out all the partitions.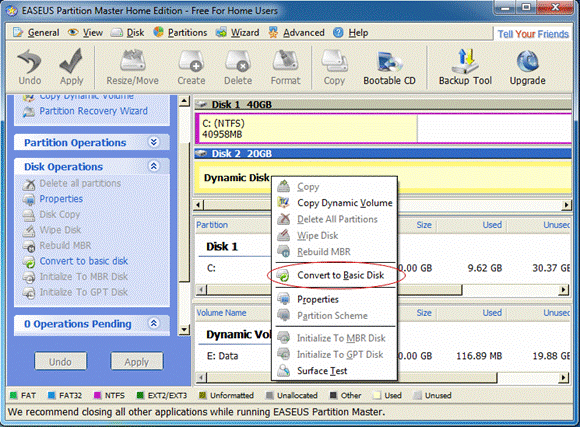 2. You click the right button of the mouse on the dynamic disk that you want to convert.
3. You should press "Apply" at the top of the window, which I had circled it out in the following picture.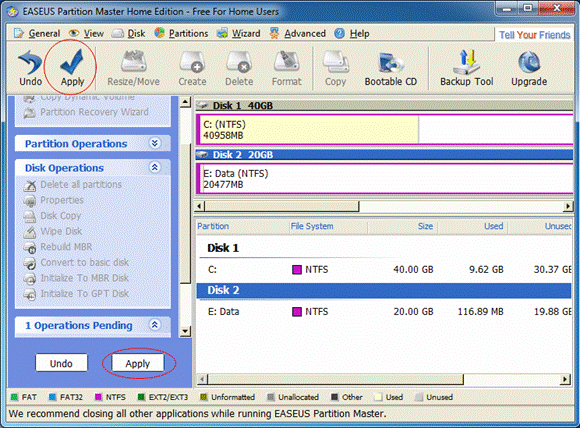 4. Youshould Click twice the button "Yes" in turn for the coming questions.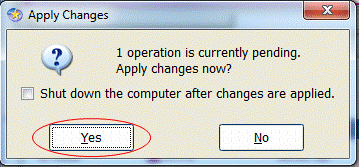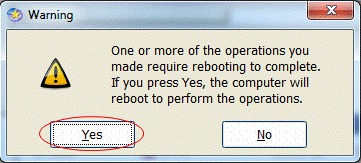 According to the question we have read, the comp will be rebooted itself and the EASEUS Partition Master will come to work itself without your direction.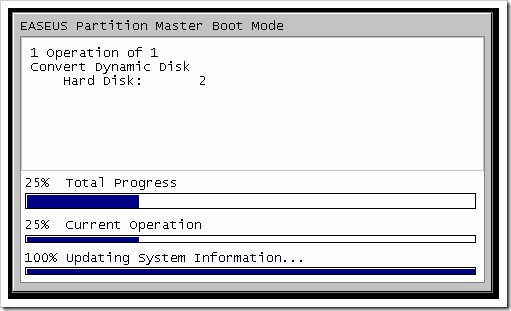 Because the system need sometime to finish his job, you should wait till all is done.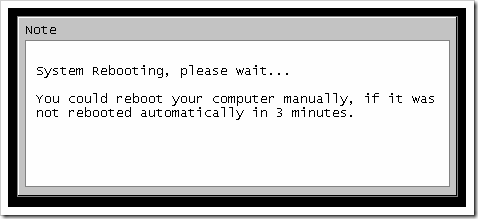 These are all that I want to write. I hope they can give you some help.
Other articles