Welcome to Geeksdo.com
Welcome to Geeksdo.com, one of the top software review and tutorial sites on the net for computer troubleshooting with utilities, articles, tutorials, howtos etc. We list only the best software that we have tried and tested to help you make your computer better.
---
Freeware - Must have programs for your computer
---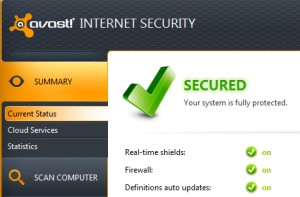 The No 1 freeware listed on CNET Download website - Avast Free Antivirus, that are so popular by PC users not only for its freeware but also expresses strong online security demands. Yes, the program developed by Avast is used for free. Anytime, if you want to get your computer protected, you need such tool.
Then threats like virus, spyware, adware would get far away from you and keep your PC and privacy secured.
Hot Features:
Free of charge
Simple to use with clear GUI
Real time protection and more

| Read Tutorial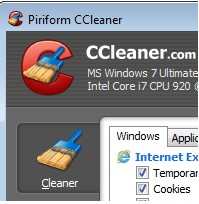 CCleaner, an outstanding computer cleanning program that can help you keep your computer get rid of computer garbages, trashes. This is a must-have program besides antivirus software. CCleaner has a large traffice of users and it is wide spreaded by bloggers, webmasters, download sites etc. Why we need such tool? It can do a magic job to computers:
Remove trash files
Remove temp files
Clean cookies, browsing history to keep privacy that you won't be tracked
Speed up computer
Clean your registry

| Read Tutorial
Starred Freeware - Partition Master Home Edition

Partition Master Home Edition, freeware provided by EaseUs is a nice utility that can be of handy tool for your PC disk managament. Most of users would suffer insufficient disk space and it often comes to the boot drive on your system partition. Now forget about old big name PARTITION MAGIC since Partition Master Home provided by EaseUs is absolutely free of charge to let you free redistribute your disk space even on your C drive.
Besides other batch of useful disk management performance, it would make it pretty simple if you use a tool to make changes to your hard disk.

| Read Tutorial
---
Other Useful Software
---

Partition Wizard Server - What could it fix? - Disk partition space problem and backup disk&partition
As the increasing demand of larger drive space for OS and applications especially the boot drive, it is very hard to reset the drive space if there were already data on the drive. What can we do? To migrate the data to another place and resize the partition and then move the data back? Sounds complicated and tough work especially when dealing with large files? Partition Wizard Server is developed to ease the process.
Star Features: extend boot drive on server without data loss
*Basic partition features -resize/move/shrink/merge/drives without data loss.
It can redistribute any drive space without lossing a byte. Data safety ensured with the disk/partition copy functions plus partition recovery to let you resize your hard disk drives as an easy job. Windows Server 2008/2003/2000 all versions supported.

Download | Read More...
---
Data Rescue - Recovering data from digital media
---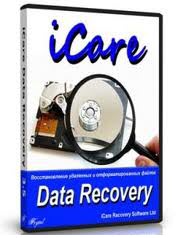 Recover files/photos/videos/emails with iCare Data Recovery Software
* Full compatible with Windows 7/Vista/XP/2000 pro, Server 2008 to Server 2K
* Recover multiple files like photos/emails/office files/video files/music files...
* Preview lost files before purchase including office files and photos
* It could perform excellent data recovery with "Deep Scan Recovery"
Whenever you lost your important files, you can rely such tool to restore deleted or lost files from your media like hard disk drive, external hard disk drive, memory card, pen drive, flash drive, ipod, blackberry...

Download | Read More...

Mac user? Please go to Data Recovery for Mac
---
Recently Added Articles
What is 3TB disk and things you should know about this kind of disk
Free raw drive recovery software
Free format recovery software to undo format
disk set up, MBR or GPT disk to choose